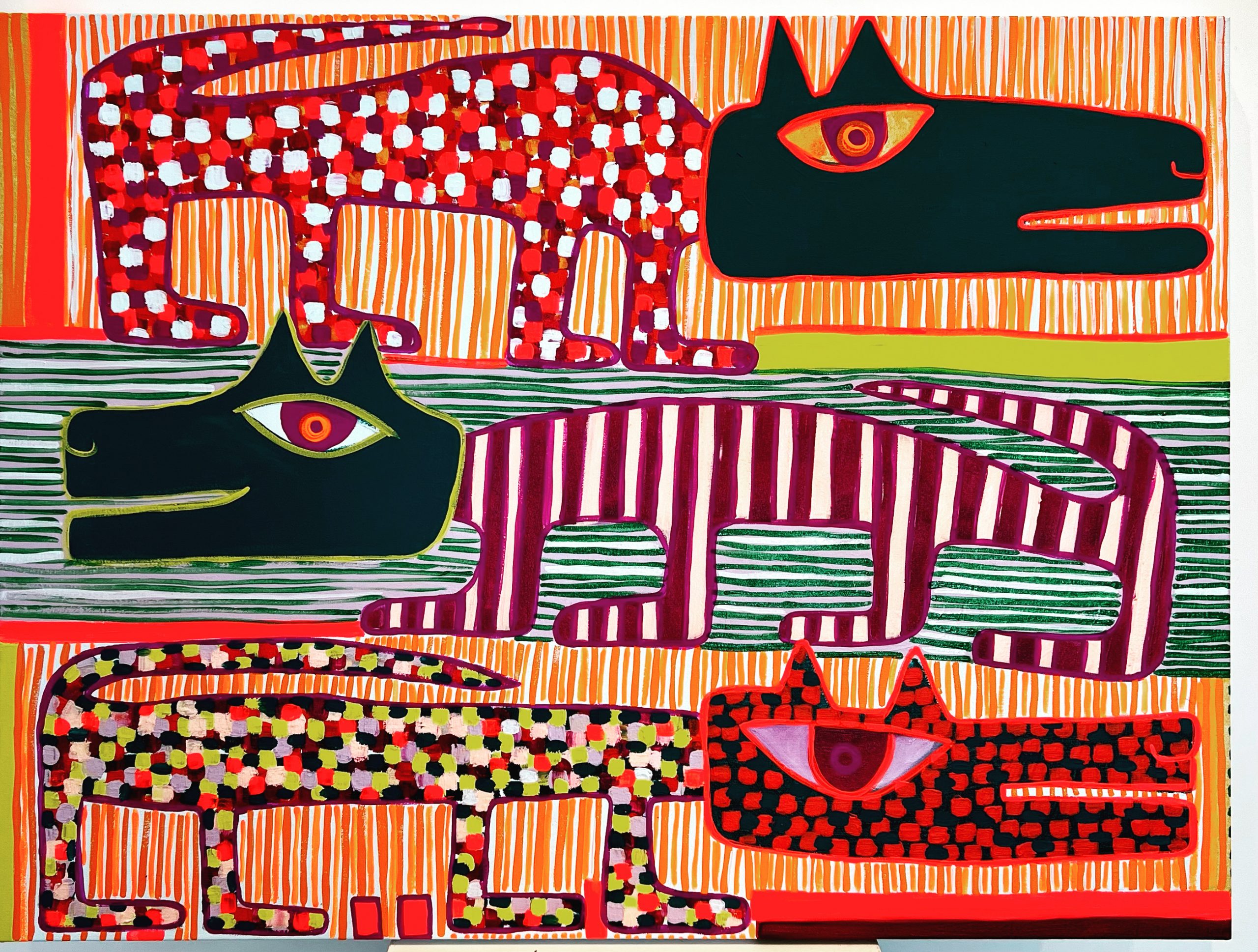 Product Description
The Guardians
Acrylic on Canvas
75 x 100 cm
These three Larry's are very brightly painted using finest quality Fluoro paints.
It's bright, patterned and very bold.
It would be great as a statement piece or as part of a group of works.
It is ready to hang on the wall. It could also be framed if you prefer that look.